S26 - Quick Release Tail Piece System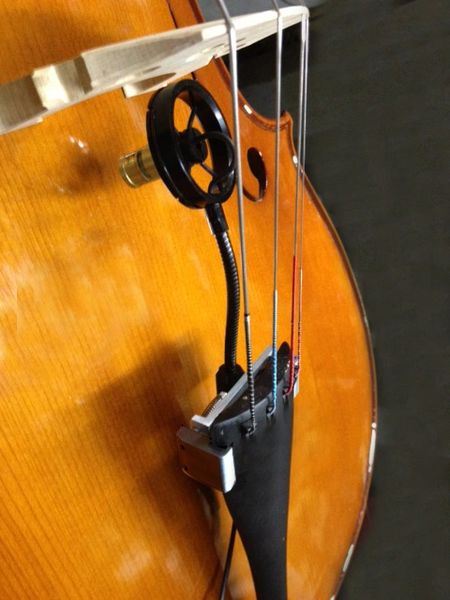 S26 - Quick Release Tail Piece System
AMT introduces the newest acoustic bass microphone system. The S26 series tail piece mounted adjustable sliding gooseneck microphone system for acoustic bass.
The AMT S26 Series Acoustic Bass microphone system is Applied Microphone Technology's microphone 2nd generation tail piece mounting system for acoustic bass. Designed, manufactured by hand, and distributed by AMT in the USA. The system is intended to quickly clamp onto the tail piece of a bass allowing the player to move the microphone from instrument to instrument quick and easily. Designed small for the travel, the mounting system still allows the head of the microphone to be placed in a variety of depending on the players choice.

AVAILABLE MODELS: (S26i & S26B)

The S26i comes complete with the Inline preamp, carry pouch, and AMT disconnecting cable technology. The S26i is the most portable option with the smallest preamp choice.

The S26B comes complete with the AP40 Studio preamp, case, and AMT disconnecting cable. The AP40 is intended to sit on the floor and includes and XLR output. Phantom power or a 9-volt battery required.