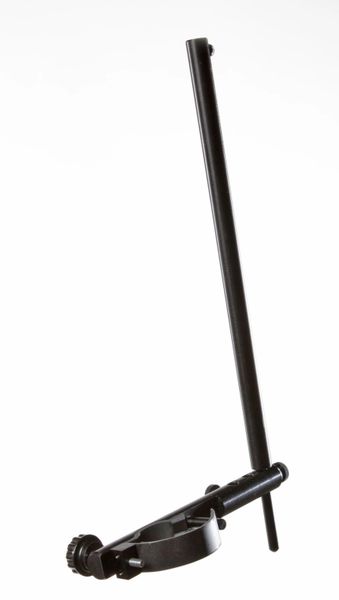 Bass Clarinet Clamp
Custom clamp to use on bass clarinet. The clamp will mount up to three of these models: AMT LS, AMT System 1, Wi5, Wi5II, Q7-LS.

Clamp works on most brand of bass clarinets, however there are some manufactures that change design often and from model to model which makes it difficult to use and know exactly which models it will work with.
To order the clamp with microphones see the AMT BCS system.