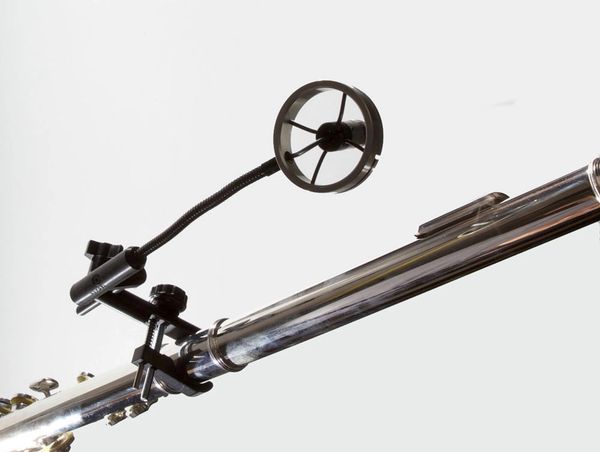 AMT Z1LW
The AMT Z1L is Applied Microphone Technology's custom microphone for alto and bass flutes. The system is intended to reproduce the rich deep sonic tones of an alto and bass flute while clamping to the instrument with a specially designed clamp. The Z1L is the # 1 choice for top professionals that are looking for the most natural sound reproduction possible from a clip-on microphone. All versions of the Z1L include updated features like D.C.T. (Disconnect Cable Technology) and the ability to connect to the Wi5IIC wireless system creating belt pack free operation.
The AMT Z1L is an excellent choice for soft to loud music for a principal artist, ensemble setting, or as a soloist. The microphone is suspended in a 4 point isolation ring reducing key and handling noise. Phantom power or 1 AA battery required for hardwired / beltpack use.
The Z1W comes setup for wireless systems. Choose the Z1LW-Shure if you intend to use it with Shure wireless or an AMT preamp. Choose the Z1LW-Sennheiser to connect to Sennheiser wireless.

******** The microphone must either connect to an AMT Preamp or wireless system before being connected to the mixing board.