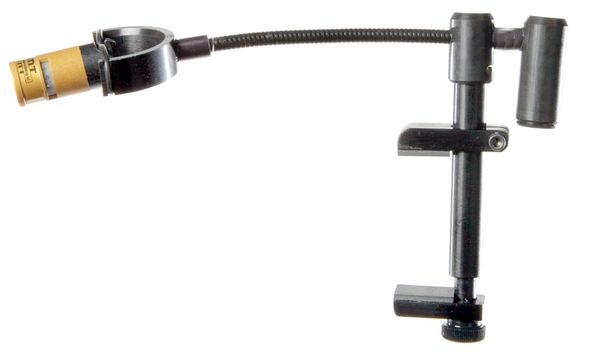 AMT VSW
Microphone for Violin, Viola, & Mandolin - Microphone with cable only. For wireless use with AMT Quantum 7, Wi5C, Sabine, Line 6, Sennheiser, or Shure transmitters.
***All AMT microphone require either an AMT Preamp (Inline, BP45, or Studio) or a wireless system in between the microphone and the mixer.  Do NOT connect microphone directly to mixer without a preamp or wireless transmitter.

AVAILABLE MODELS: (VSW-Shure, VSW-Sennheiser) 
The VSW comes complete with microphone and cable for direct use with the AMT Quantum 7 and Wi5IIC wireless system.  Choose the cable for either Shure, Sabine, or Line 6 OR for Sennheiser.