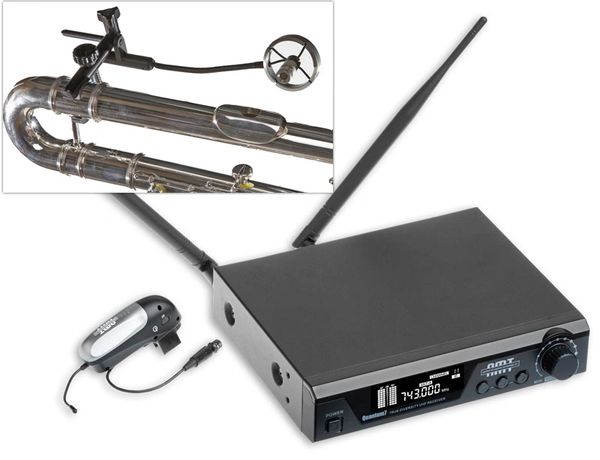 AMT Q7-Z1L
The Q7-Z1L Wireless Alto and Bass Flute Microphone system. Includes the AMT Quantum 7 wireless system, and the Z1L Alto and Bass Flute Microphone.

The AMT Z1L is Applied Microphone Technology's custom microphone for alto and bass flutes. Designed, manufactured by hand, and distributed by AMT in the USA. The system is intended to reproduce the rich deep sonic tones of an alto and bass flute while clamping to the instrument with a specially designed clamp.

The Z1L is the # 1 choice for top professional's that are looking for the most natural sound reproduction possible from a clip-on microphone. All versions of the Z1L include updated features like D.C.T. (Disconnect Cable Technology) and the ability to connect to the Wi5IIC wireless system creating belt pack free operation.