AMT Q7-VS Mini - Wireless Violin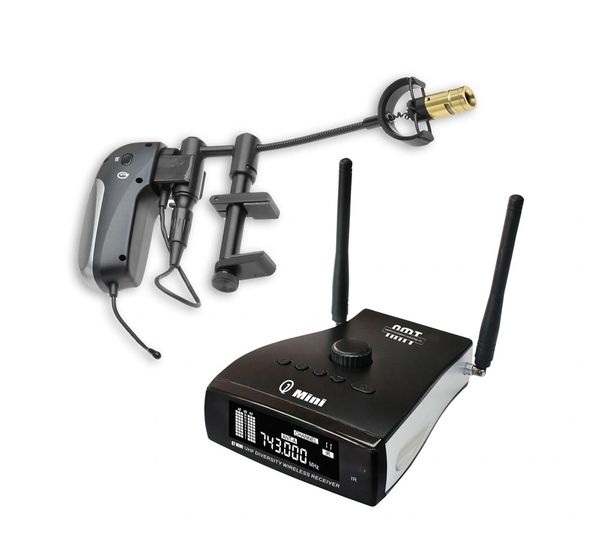 AMT Q7-VS Mini - Wireless Violin
Complete wireless microphone system for violin and viola. (Includes Q7 AA powered clip-on transmitter, Mini Wireless system, AMT VS microphone.)  See MINI system for more information on the Mini Wireless.

The VS microphone clamps with adjustments for the side of a violin, viola, or mandolin. Phantom power or AA battery required. The VS in it's stock configuration is the perfect choice for the player that needs a hard wired (non wireless) belt pack style setup. The decision between the versions comes when you choose between wireless, hardwired, and / or require both.
AMT VS violin, viola, and mandolin microphone is the perfect choice for the player that needs control of there volume in a compact wireless setup. Excellent choice for soft to loud music. Principal artist or soloist microphone setup. The microphone is suspended in a 2 point isolation ring reducing key and handling noise.