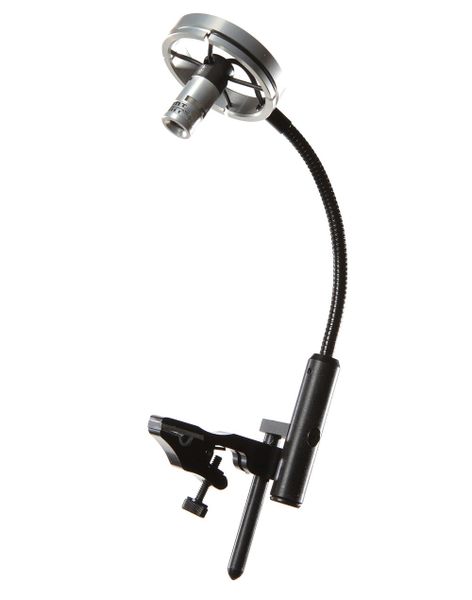 LSW
The AMT LS is Applied Microphone Technology's flagship woodwind microphone system. Designed, manufactured by hand, and distributed by AMT in the USA. The system is intended to clip onto flanged bell instruments. The LS is AMT's first choice recommendation for the Tenor and Alto Saxophonist and Baritone saxophone players performing in a horn section.

The latest LS updates allow the player to easily change to and from AMT's different preamps while also allowing for direct connections to the Wi5IIC, Shure, Sabine, Line 6 or Sennheiser wireless systems. With a change in a cable, convert your LSi, LS or LS Studio from a wired belt pack / DI style preamp over to a wireless setup quickly and easily or choose the LSW which ships without a preamp and includes the cable ready for the chosen wireless. Cables sold separately.
***All AMT microphone require either an AMT Preamp (Inline, BP45, or Studio) or a wireless system in between the microphone and the mixer. Do NOT connect microphone directly to mixer without a preamp or wireless transmitter.
AVAILABLE MODELS: (LSW-Shure, LSW-Sennheiser)

The LSW comes complete with microphone and cable for direct use with the AMT Wi5IIC wireless system OR for AMT, Shure, Line 6 and Sabine or Sennheiser. Choose for wireless system to be used.