AMT 808OBW (Off the Bell Mounting)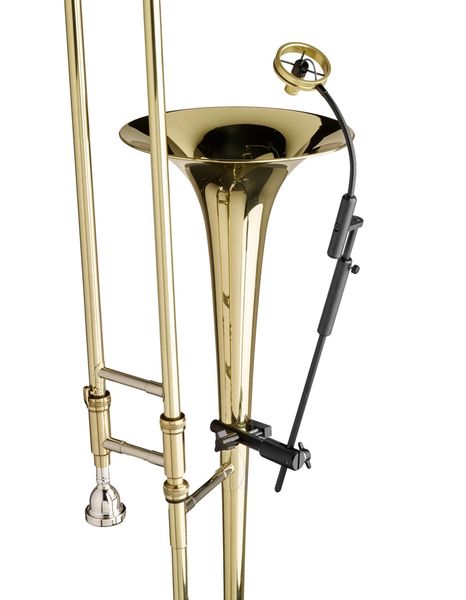 AMT 808OBW (Off the Bell Mounting)
The AMT P808OB is an "Off the Bell" mounted, high SPL clip-on microphone for trombone. Designed, manufactured by hand, and distributed by AMT in the USA.

The P808OB is the choice for professionals that play at high SPL levels and are looking for an "off the bell" mounted microphone. The P808OB includes all updated features like D.C.T. (Disconnect Cable Technology) with the ability to connect to the Quantum 7 and Wi5IIC creating a belt pack free wireless system.
***All AMT microphone require either an AMT Preamp (Inline, BP45, or Studio) or a wireless system in between the microphone and the mixer. Do NOT connect microphone directly to mixer without a preamp or wireless transmitter.
AVAILABLE MODELS: (P808OBW-Shure, P808OBW-Sennheiser)

The P808OBW comes complete with microphone and cable for direct use with the AMT Wi5IIC wireless system OR for AMT, Shure, Line 6 and Sabine or Sennheiser. Choose for wireless system to be used.